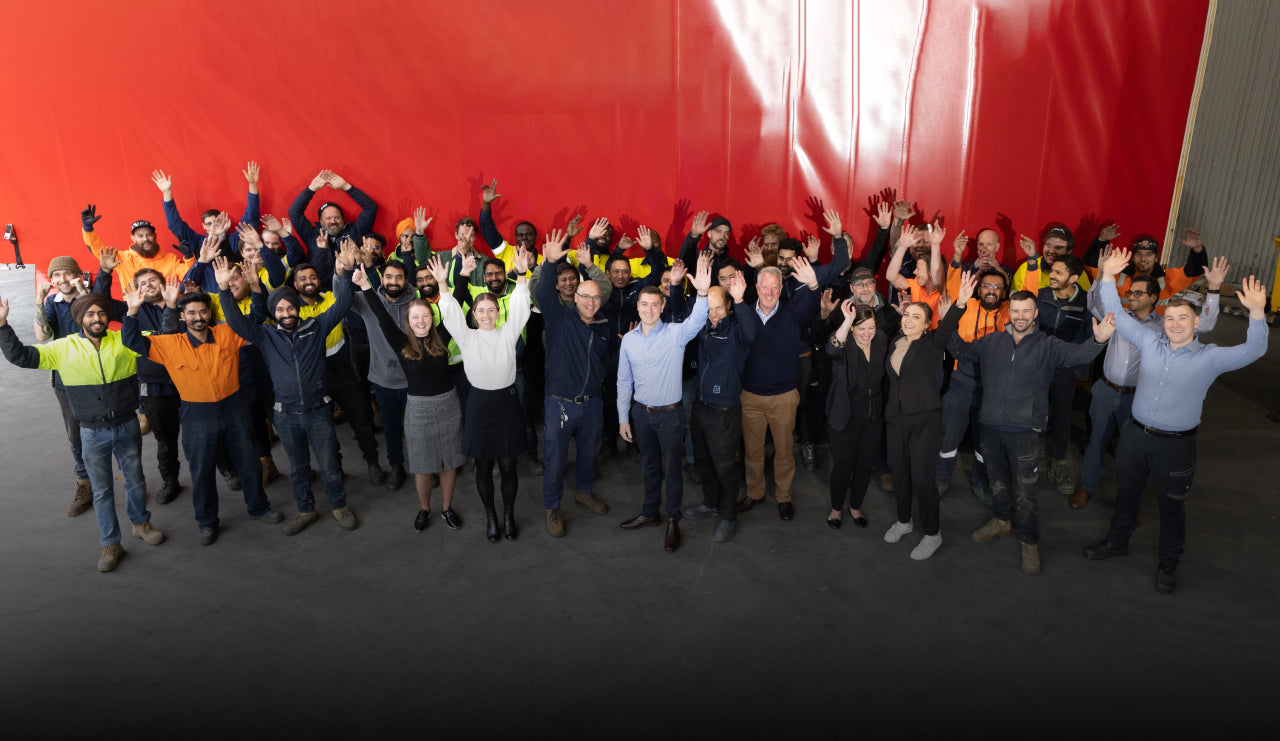 We're passionate about making life safer and more efficient for the users of dangerous goods.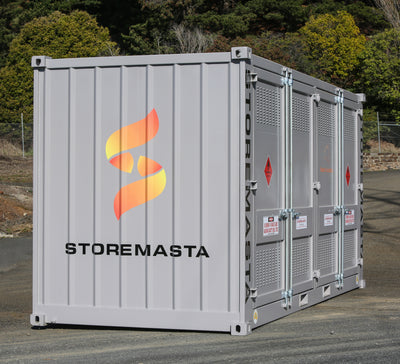 Our Story So Far
Storemasta is a family-owned company that has developed innovative, Australian-made dangerous goods storage and handling solutions for over 30 years. Our head office and manufacturing facility is based in the portside town of Burnie in north west Tasmania. With a dedicated team of dangerous goods storage experts, we have the in-depth knowledge of WHS laws and Australian Standards to keep your workplace compliant.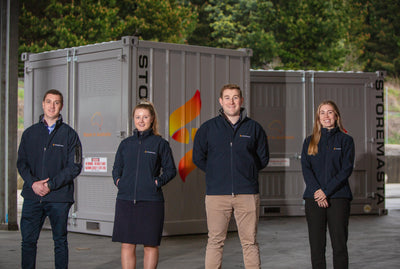 What Drives Us
Helping you come home safely at the end of every day is what drives us to do what we do. With our industry-leading solutions, resources and information, we help protect people, places and properties from chemical hazards.
The 4-Step Methodology
Our proven 4-step methodology simplifies the chemical risk control process so you can take a proactive approach to health and safety matters.
Identify
First, identify and locate all materials and substances to create a comprehensive list of chemicals. Then, systematically work your way through the list to determine all of the hazards associated with each product.
Assess
Assess the severity of risk by assigning a value from 1-5 for the likelihood and severity of risk, with 1 being the least and 5 being the most. Using the simple calculation Risk = Severity of the outcomes x Likelihood of the incident, or a risk matrix, you can quickly calculate the level of risk — and prioritise each hazard accordingly.
Control
Control chemical risk in order of priority by following the Hierarchy of Control system. Implement the most suitable control measure to either eliminate the hazard entirely or reduce the chemical risk.
Sustain
Sustain compliance through regular inspections and maintenance. This will include weekly inspections, onsite audits, periodic risk assessments and regular housekeeping and maintenance of your engineering controls.
Trust is Key
Quality is at the core of everything we do. And as an ISO 9001 certified company, you can feel assured that our quality systems meet the most stringent international standards. We're independently audited every year, to ensure our policies, procedures and systems are world-class.
Storemasta's company culture reflects six core values: Connected, Loyal, Vibrant, Can Do, Humble and Disciplined. This culture enables our team to deliversolutions through relentless innovation; products that promiseunparalleled safety and trusted compliance.
Our People
Braden Urquhart

Head of Sales and Marketing

Lincoln Penhall

Special Project Manager

Melissa Hampton

Marketing Manager

Renae Agar

Administration

Naren Ghimire

Special Logistics

Sam Peiris

Assistant Accountant

Leisa Andersen

Content Marketing Manager

Karmela Viray

Sales Support

Jack Woodford

Graphic Designer

Nick Horch

Production Coordinator

Alan Nicholas

Supply Chain Coordinator

Bethanie Urquhart

Consultant

Grant McGuinness

Automation & Machine Programmer

Kuzziah Kitane

Customer Service

Oliver Buenaflor

Customer Service

Mark Dawson

Chief Financial Officer

Patrick Gee

Content Creator
Work With Us.
Join our team at Storemasta and take the next step in your career.
Superior Solutions for
Our Customers